Panel Games
I've been thinking about the front-panel and a few ideas have crystallised
Don't use the original parts.

I want to use faders/pots for many of the controls.

Many of the switches are a bit damaged

and twisting the contacts back into shape is unsatisfactory

The huge tablet switches are a bit difficult to accommodate
Brown

From an aesthetic point of view brown is difficult
I did envisage having a wooden front-panel at one point!
Brown tho?

The layout is fixed and limits options when adding other features etc.
I have identified some possible modifications which the old parts don't allow for

e.g. swapping a switch for a slider.

Base a new design on the look of the CS and SK ranges.

Black with white text
CS80-CS5 range
SK combos
EM Mixers
Same era as SS30
What a real SS30M would have looked like

Use the new Schaeffer UV printing option

Means fonts can match exactly
Much cheaper than engraving
easier to mock-up
almost as good as a screen print(?)
The Past Inside The Present
The idea then, is to make a front panel that looks just like something Yamaha would have made circa 1982/83 when MIDI was first introduced, but somehow still from 1977 or earlier, because by '83 the string ensemble idea was archaic. This is only recently more easy to achievable thanks to UV printing. Previously, I had looked closely at engraving, transfers and screen printing - which would have been the ultimate. Now, UV printing means Schaeffer (and Front Panel Express) can offer full colour images in any design for a very reasonable price. This means I am only limited by my imagination and my dream of having something that looks not only professional and pleasant to use but also ersatz Yamaha, circa late 1970s.
http://brochures.yokochou.com/en_index.html#YAMAHA_EFF
MIDI started to appear in 1983 and that was the year Yamaha unleashed FM on the world (GS1/GS2 excepted) and it's not that era that I want at all. The year before was the last of the analogue's, but apart from the SY20 the design language had already started to move on. 1981 say the mighty CS70 and SK15. 1980 was all about the SKs with, SK20, SK30 and SK50D. 1979 saw the first of the SKs with SK10 and the last of the CS beasts with CS-15D, CS20M and CS40M. In 1978 they kept it simple with the all black and no wood CS-5 and CS-15. 1977 was the year of the SS-30 and Yamaha was very busy with the CS range - 50/60/70 - and CS range - 10/30/30L - both kicked off. Finally the SY1 started it all in '74 followed by the expanded SY2 in '75 along with the jaw-dropping GX1.
Meanwhile Yamaha were putting out mixers with similar in-house styling. There we desks and then some cabinet, PA mixers and then rack mixers. Some of these share the same knobs, fonts etc as the synths.
Yamaha's other rack gear was generally for PA systems. The design and 'look' is quite different to the synth and mixer ranges. There are the analogue delays E1050 and E1010 from 1989 but still not very useful as a reference unfortunately.
I want to plunder this entire period to some degree, so let's look at all of it - or just jump to the summary at the end if you prefer.
CS Polysynth Range - 1977
CS80 CS60 CS50

Fonts
These synths have a gun-metal grey finish with white Univers Condensed
Knobs
The CS50/60/80 knobs are the same as the SS30 - but in black. These would be the closest match but obtaining them is going to be a problem I think. I have seen nothing even close available from modern suppliers.
Switches
There are a variety of different switches used, including the same tablet rockets as on the SS30.
The presets on the CS 50 and 60 are extra chunky tablets with lips on the front. Proper organ style.
Some are smaller rocker type switches and something similar should be possible to source still but the dimensions and finish will probably not be.
The push type might still be available but I'm not currently thinking I will need anything similar.
And there are some are a sort of lever type
https://www.axesrus.co.uk/Electroswitch-CRL-Lever-Switches-p/crl3-5.htm
These lever types take the same kind of slider caps as seen below.
Sliders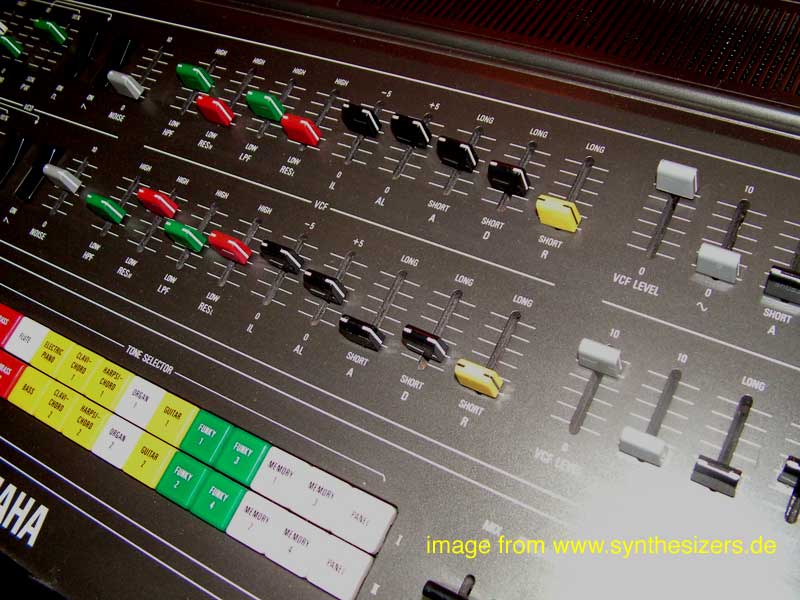 https://www.sequencer.de/pix/yamaha/cs80panel.jpg
http://medias.audiofanzine.com/images/normal/yamaha-cs80-173158.jpg
CS Mono-Synth Range - 1977-78
CS5 CS10 CS15 CS30
For the range of CS mono-synths a more 'functional' or industrial aesthetic was adopted to compliment the cheaper price. Wood was eschewed in place of the plastic end cheeks and the look is similar to the Korg MS range.
CS30
Fonts
The legends are Univers, like the CS80/60/50.
Knobs
These look quite chunky and robust compared to the CS range ones. They look almost military spec. Note the 'U' shaped knurls. In the CS30 parts list these are 301000 CB810130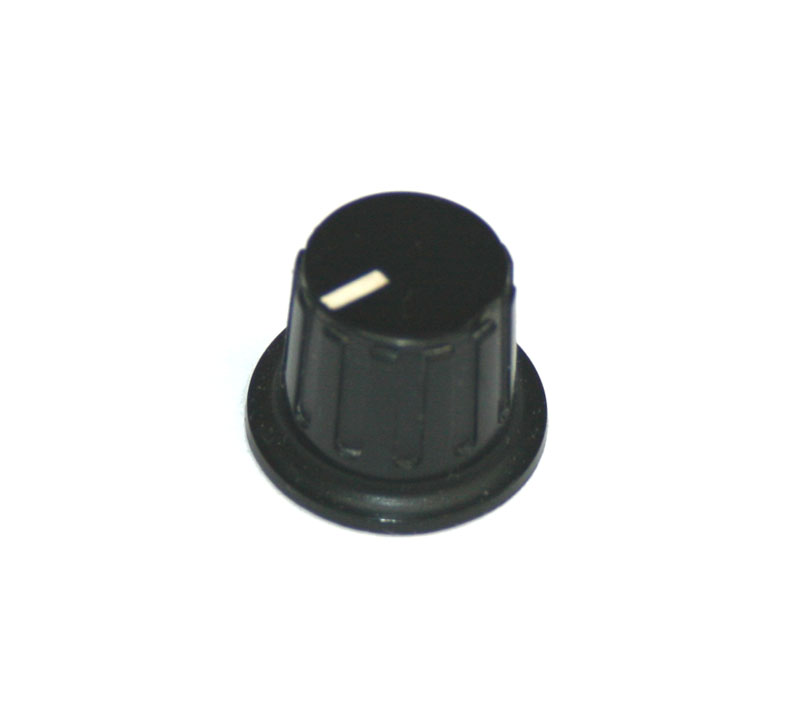 Syntaur
Slider Knobs
Theses CS synths have the same slider caps in the player control section as their poly forebears, but in plain b/w. These are part number 301000 CB811280.
CS15
The CS15 and 30 envelope section uses a smaller slider cap. Part number CB811290.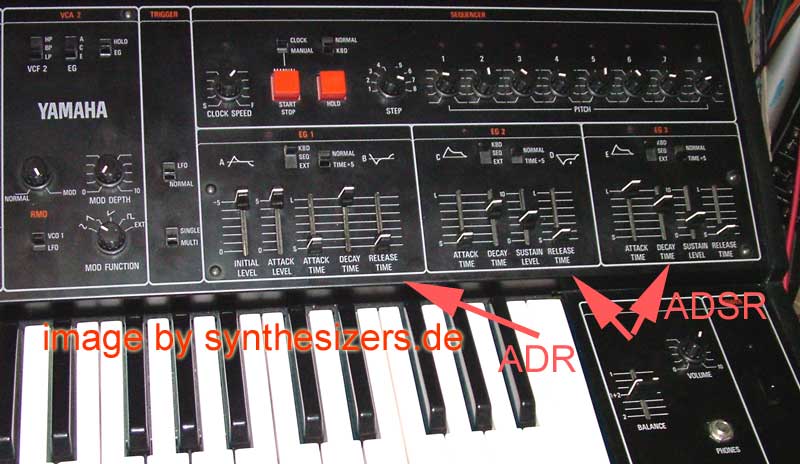 Switches
There are some fat red push buttons on the CS30 but for the most part it's bog standard slide switches all the way. The main difference is that they have natty caps on them so they are protected from dust and other unwanted crud falling to them and the sit flush under the panel. They are stand out prouder from the panel so they are so fiddly. I've looked around for these caps but I haven't seen anything similar.
CS & SK Range - 1979-81
CS70 CS20 CS15D SK10 SK20 SK30 SK50D & SY 20 - 1982
Fonts
The 'hero' font is URW Corporate

The legends seem to be Helvetica
Knobs
These seem to vary a bit but basically they are the same style as the CS mono-synths.
The CS40M and CS70 knobs have a fairly standard caps. The knobs themselves are a slightly less common.
They seem the same as the earlier.
CB812140 ivory
CB812130 yellow
CS40 - 1979
SK knobs



Switches
For the push buttons these synths use a variety of common designs from the era, some with a LED integrated. I guess these are momentary switches which don't latch 'on' but send a pulse to the computer to make settings. The LED is then driven by the computer as or electronic latch.
There are some other chunky style push buttons used but there are of no interest to me as I said before.
Slide switches are used as on CS mono-synths with the nice covers again. These covers don't have a separate part number so the issue is.
The SK10 is using tablet rockers.
Sliders
The CS40M, CS15D and SK10 sliders are the similar to the CS80/60/50 ones but have the special tan/sandy in-fill colour. They also seem to be a matt finish rather than the silky smooth finish on the earlier CS polysynths.
CS40M
SK10
The sliders on the CS70M, SK50D, SK15, SK20, SY20 are a curious, rectangular design with coloured caps. I have seen nothing like these anywhere before. Also, I'm not keen on the look of them/
Add caption
Mixers
Yamaha produced a plethora of mixers in the era I'm interested in and I have tried to list them below with the years they appeared on the market.
EM for Ensemble Mixer. With power amps for speakers and onboard FX - For practice and small stage set-ups
PM for Profeessional Mixer. For sound reinforcement duties - i.e. live mixing.
Cabinets
These cabinet style units in sturdy Tolex covered wood with metal corners. Clearly intended for live use these mixers provide enough power for speakers. They also sometimes included built-in effects! The EM89 and 95 had analogue delays (echo) and the EM120 has a spring reverb. I'm tempted to build something based on these as a companion to the SS30M.Or maybe even buy one of these old things and reuse the parts. They still command a reasonable price though so it would be a serious investment.
EM-120 - 1977
EM-85 - 1980
EM-95 - ?
EM85 1980


EM-120
Desks
This post is already too long so let's keep it short on desks.
Ensemble Mixers
EM-80 - 1977
EM-90
EM-100 - 1977
EM-100 II
EM -150 - 1977
EM-150 II
EM300
Sound Reinforcement Profesional Mixers
PM-210 -1977
PM-430 - 1977
PM700 - 1977
PM1000-16 - 1977
EM-80
Rack - Sound Reinforcement Mixers
These are the closest thing to an SS-30M in a rack that I can find.
PM-170 - 1978 - Unbalanced Phone Jacks
PM-180 - 1978 - Transformer coupled XLR
M406 - - Balanaced MIC inputs
PM-170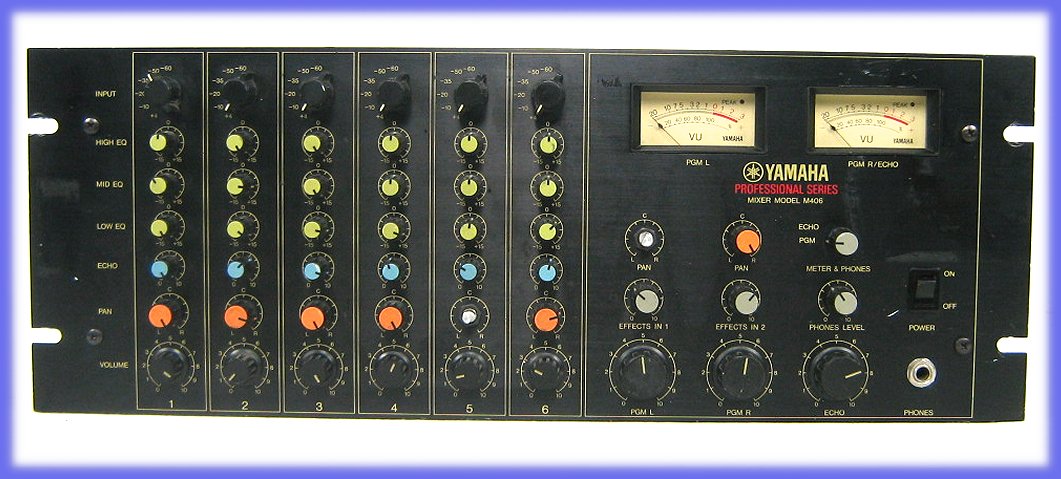 Knobs
The knobs are the familiar rugged style
PM-170 Knob
Guitar Units
VM-100
Summary
Panels

Black or very dark grey, silk finish.
Powder coating, but later mixers were anodised

Note: Schaeffer don't offer UV printing on powder coated panels at present.

The cut-outs for faders and switches are rounded in the earlier models

Need to think about the edge of the cuts too as anything that is visible should not be shiny bare metal.

Knobs

Two types of rotary knobs - the SS30/CS80 style and the rest are rugged - both have skirts/nut covers.

Fader knobs are either the split marker style or the rectangular capped style - but I don't like the capped ones.

These Yamaha fader caps are rare.

Switches

Rocker switches are PCB mount with no obvious panel mounting.

Switches are smooth and silky.

Slide switches have covers

Artwork

Rather than use the standard markers on the rotary knobs - like a clock face - Yamaha synths went for line markers that start at an angle and then bend to a horizontal.
Fonts were Univers, then Helvetica and URW Corporate was used for the large logos.
Colours went a bit tan and yellow on black instead of plan white at one stage.